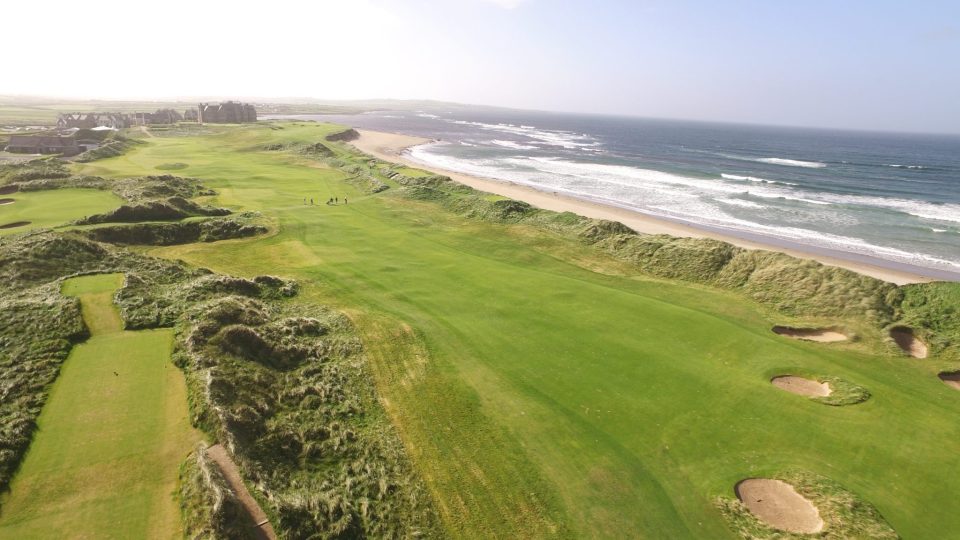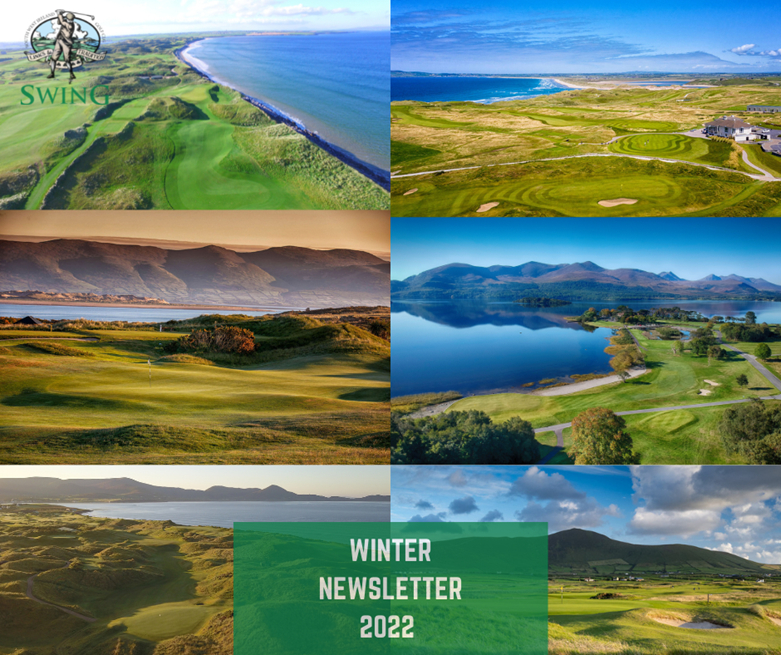 Hello from SWING!
2022 has been a record year for golf travel in Ireland following several covid impacted years. We anticipate the pent-up desire for travel will take a number of years to level off.  Added to this the strength of the dollar at present has seen increased demand for travel from the United States.
Travel in 2023
The booking pattern for 2023 has been much earlier than normal which means space for next year at the most in-demand courses is now at a premium. Despite this, there is still some availability for those smaller groups that can be flexible with dates. There are also a number of courses, that offer an outstanding Irish golf experience to rival any of the more famous names that still have good availability for the 2023 season so why not try something different?
CONTACT US NOW FOR 2023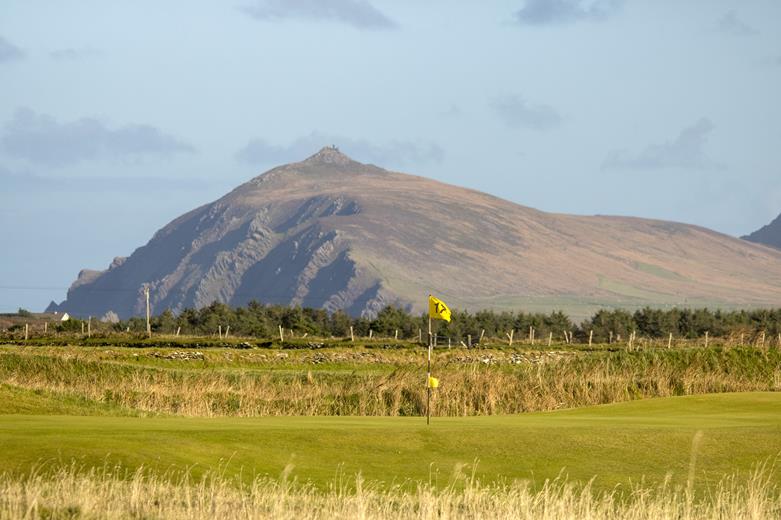 Dingle Golf Links 17th Hole 
Travel in 2024
As with 2023, we are once again anticipating an earlier booking pattern for the 2024 season. With this in mind, we would encourage you to start planning now.  While it may not be possible to confirm final bookings for 2024, we can put itineraries in place and carry out all the necessary work to be ready when golf course diaries are open. Our website tour planner is user-friendly and a great way to get started.  It allows you to plan tours covering the entire island of Ireland and once your request is submitted our knowledgeable staff will respond to you with feedback and suggestions to ensure we provided you with exactly what you are looking for.
ACCESS OUR TOUR PLANNER NOW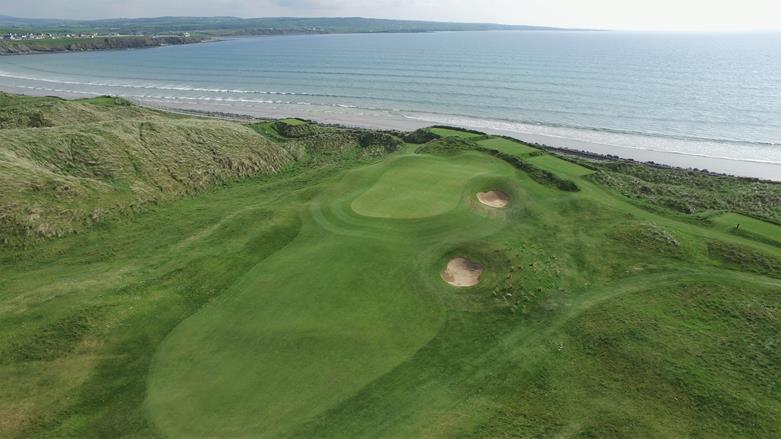 Lahinch Old Course 6th Hole
Around the courses 
Our courses welcomed golfers right up to the end of October, but most are now closed to visitors until the Spring of 2023 in order to give them sufficient time to recover after what was a bumper year in 2022 and ahead of what is likely to be the same next year. A real highlight among our member courses in 2022 was 
Dromoland Castle
's hosting of the KPMH Women's Irish Open in September. The event was won by Czech Klara Spilkova after a three-way play-off including Finland's Ursula Wikstrom and Denmark's Nicole Broch Estrup. Following on from the success of this year it has just been confirmed that the tournament will be returning to Dromoland Castle in 2023 and is scheduled to take place between August 31st and September 3rd. Check out the below video recap of the event in 2022. Excitement is already building as the Ryder Cup will take place in South West Ireland in 2027 with 
Adare Manor
 hosting the event.  Below you will find a new promotional video that features some famous faces from the world of golf giving their thoughts and feelings on what a unique experience it is to visit the region for golf.  The presence of some of the top players in the game in the Southwest this summer at the JP McManus Pro-Am provided only a taste of what the main event is sure to deliver in 2027. We send you best wishes for the Festive and New Year Holidays and are looking forward to working with you and hopefully seeing you in 2023 and beyond. Yours in golf, SWING TEAM