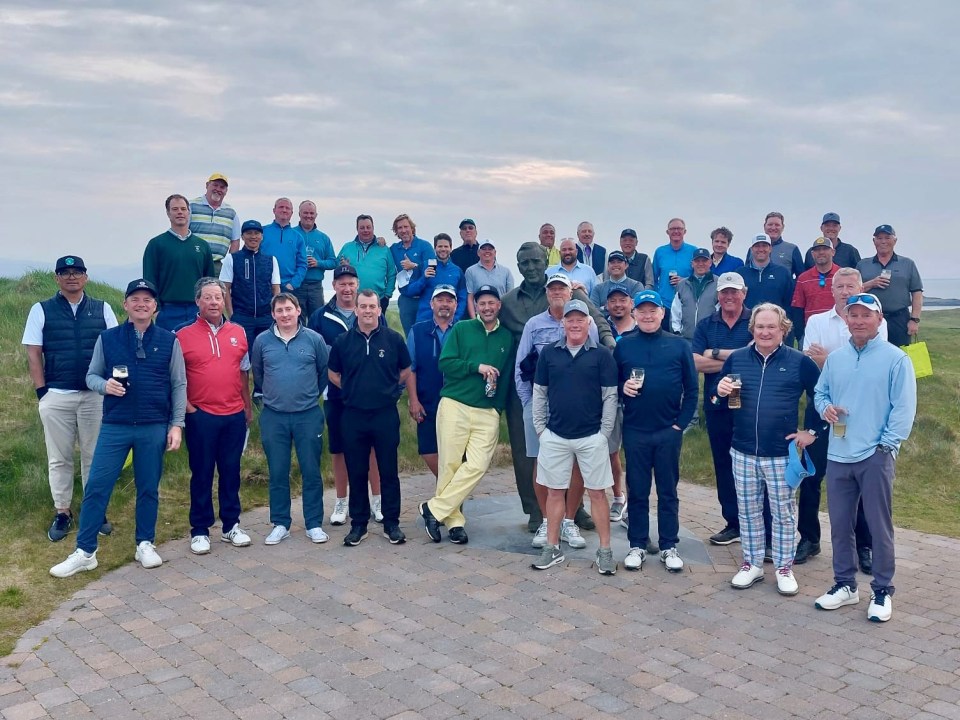 2023 saw visiting golfers return to our shores in force. Below is a selection of some of the many groups we welcomed throughout the year.
Hats off to the Smith group from Kentucky who were in great spirits before their round @BallybunionGN today 🧢🏌️‍♂️⛳️🇺🇸🇨🇮 #golftours #golftrips #golftravel #linksgolf #buckletlistgolf pic.twitter.com/l35hpa9Zbe

— SWING Golf Ireland (@SWINGolfIreland) September 8, 2022
Ireland golf is a totally different style of play!!!! Had a blast playing the best courses in Ireland. Thanks to @SWINGolfIreland for putting together a great trip. See you again in 2024 pic.twitter.com/saW26RT4tU

— Tyler Young (@Tmyoung87) August 30, 2022
@SWINGolfIreland we had a fantastic time and played some of the greatest courses in Ireland. Our driver Joe Oleary was amazing and he only added to how great @SWINGolfIreland was to work with! Thank you for everything! @trentricker @robsausa @gdemski1 pic.twitter.com/XECMCmilk0

— John Boggan (@jboggan) August 29, 2022
Happy golfers enjoying the South West over the last few days. We even provide the weather 😂😉⛳🏌‍♂️🌞 #golftours #golftravel #golfvacation #luxurytour #bucketlisttour pic.twitter.com/JFVg7G0jng

— SWING Golf Ireland (@SWINGolfIreland) July 17, 2022
You can read more of our
client testimonials
and start your
tour planning
today.