Over the coming weeks, we will be producing a series of informative pieces showcasing the many vibrant and welcoming locations you can experience while on a visit to one of the world's finest golfing destinations, South West Ireland. From picturesque seaside villages along the magnificent Wild Atlantic Way to lively towns filled with a variety of things to and see do. In this series, we will try to set the scene of all the awaits you when it is possible to return. This is SWING's South West Ireland in Focus.  In part one we look at Waterville in County Kerry. Stunningly situated between the Atlantic Ocean and the freshwater lake of Lough Currane and home to one of the
world's greatest links courses
, sits the beautiful village of Waterville. Waterville is unique in the fact that it is the only village on the Ring of Kerry that is right on the coast (you can taste the saltwater on the main street on a calm day). The village is sandwiched on a strip of ground between the lake and the ocean. Lough Currane is renowned for fishing and has seen rods cast by golfing greats such as Tiger Woods, Mark O Meara, and the late Payne Stewart. These legends of the game have often visited the area to fine-tune their links game in preparation for multiple Open Championships.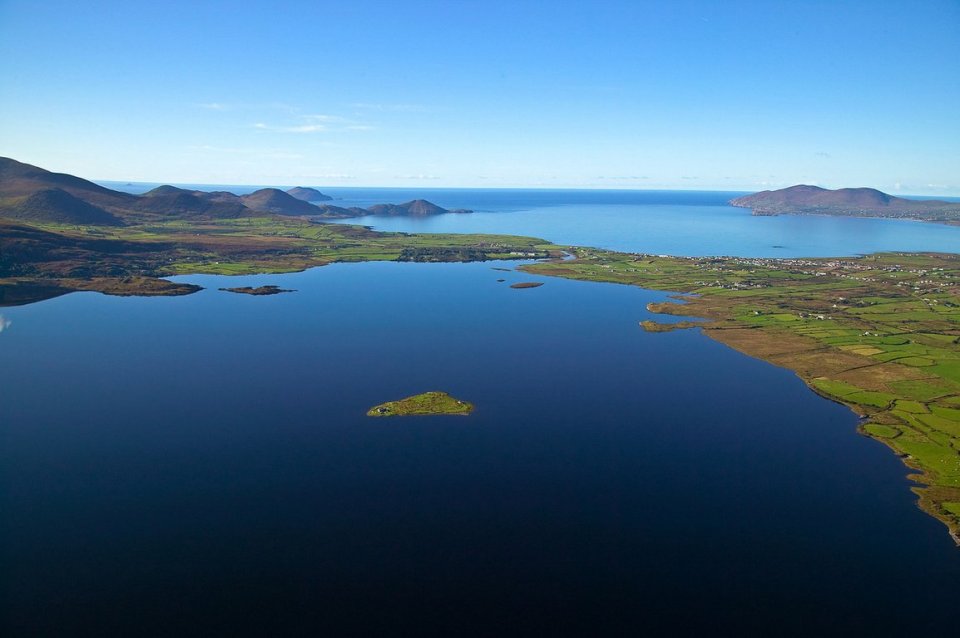 An aerial view of the spectacular Lough Currane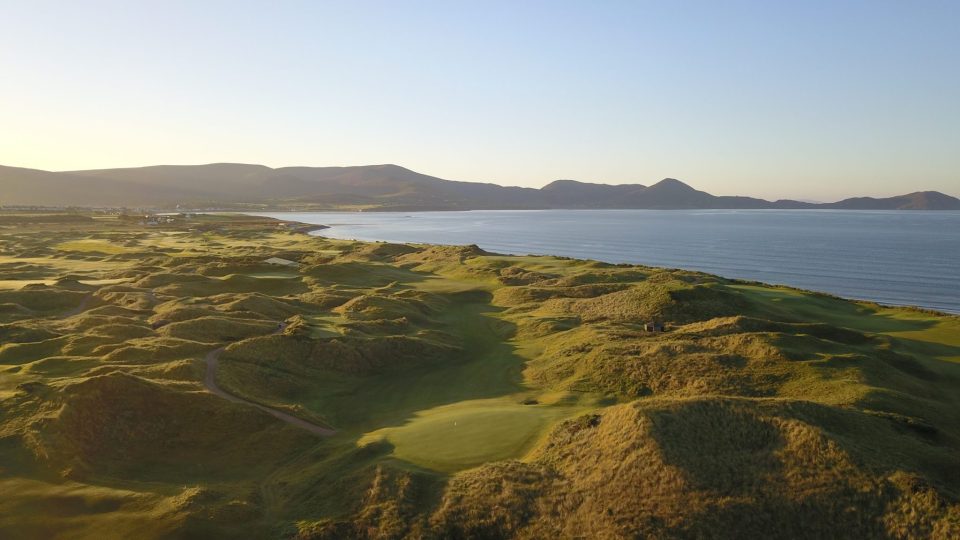 The majestic Waterville Golf Links
Many accommodation options are available including the beautiful Waterville House, an 18th-century Georgian manor. Within the village, you have the homely 4 star Butler Arms Hotel and The Sea Lodge to name a few. Family-run B&Bs and guest houses are also available and offer charm and unmistakable Irish hospitality. Waterville has a nice selection of bars and restaurants including the fabulously refurbished Waterville Golf Links clubhouse, Smugglers Inn, The Lobster Bar & Restaurant, Dooleys, and the Fishermans. Such is the idyllic location, wealthy US investors chose Waterville to create their private Golf Resort, Hogs Heads. Statues of Charlie Chaplin, who holidayed in the area with his family regularly, and Mick O'Dwyer, one of Ireland's greatest GAA personalities and perhaps Waterville's greatest son, adorn the seafront.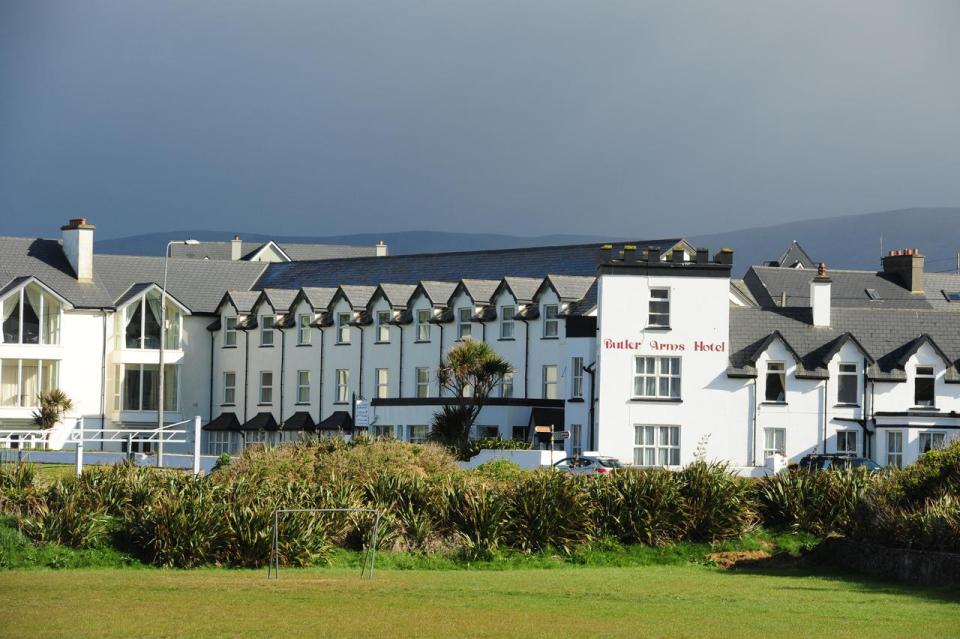 The  Butler Arms which has been welcoming guests since 1951 
 Mick O'Dwyer & Charlie Chaplin immortalized in Waterville 
From nature and culture to outdoor pursuits,  Waterville has got something to cater for all tastes. Stay tuned to SWING social channels for the next instalment of our South West Ireland in focus series coming soon. Start
planning your next Irish golf tour
today.