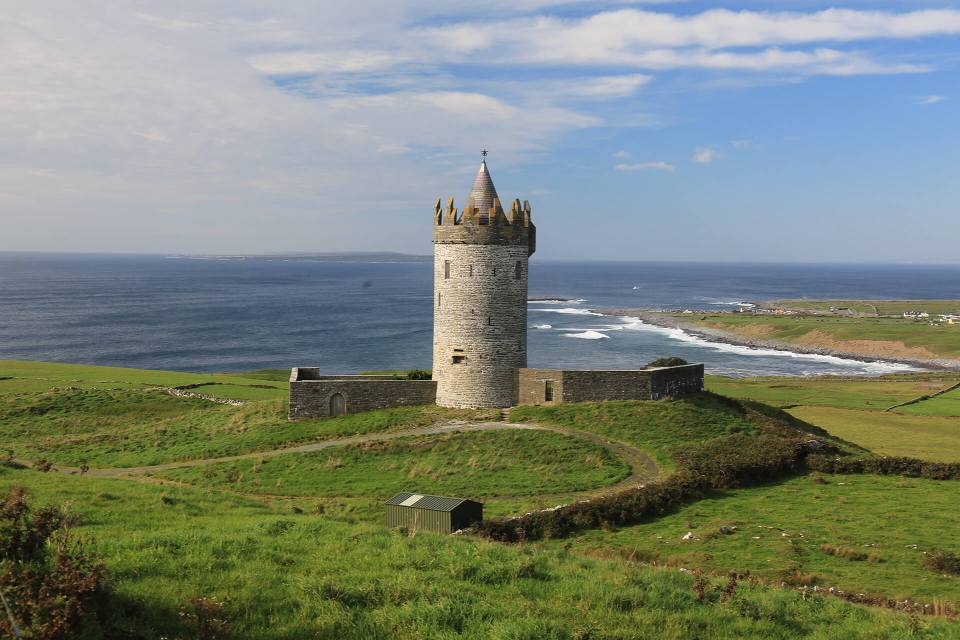 A golf trip in Ireland is also an opportunity to take in some sightseeing, enjoy Irish culture and sample the finest food and drink.
As well as planning your golfing trip, we can recommend and book non-golfing activities for you and your group. These include sightseeing, fishing, dining, cultural experiences and more.
Ireland is not only famous for its breathtaking scenery and warm hospitality but also for its diverse and hearty cuisine.
In this guide, we'll explain what you can look forward to from Irish food, drink and culture.
Page Contents
Dining in Ireland
We receive many great reviews every year about the quality of food in restaurants on SWING Golf tours. We work with our brilliant partners to ensure that the finest quality food is available for you and your party.
In addition to our recommendations, if you have chosen a chauffeured golf tour, your driver will be delighted to recommend a local pub or restaurant based on your tastes.
Here are some dining tips and recommendations.
How much does food cost in Ireland?
On average, dining in Ireland can range from moderate to expensive, depending on your choice of restaurant. A three-course meal for two people at a mid-range restaurant costs €80.00 (equivalent to $87).
Do you tip at restaurants in Ireland?
Tipping in Ireland is customary, especially in restaurants, bars, cafes, and hotels, where a 10-15% tip is standard. Exceptional service may warrant a tip closer to 15-20%.
Always tip in Euros and check for any service charges already included.
How many Michelin-star restaurants are in Ireland?
There are currently 20 Michelin-starred restaurants in Ireland, showcasing the country's diverse and innovative gastronomy.
From the South West of Ireland, to Dublin and the Wild Atlantic Way, these establishments offer an exceptional dining experience, earning Ireland a place on the global gourmet map.
Must-visit restaurants
Discover Ireland's culinary gems by exploring must-visit restaurants, handpicked by Condé Nast.
While these recommendations offer a great starting point, it's worth noting that dining experiences are subjective.
There's no better experience than exploring Ireland's pubs and restaurants for yourself.
What is the best food to eat in Ireland?

Ireland is known for its hearty and comforting dishes, including Irish pub food classics like fish and chips, Irish stew, and hearty pies in cosy pubs across the country.
Traditional Irish food includes: boxty (potato pancakes), colcannon (mashed potatoes with cabbage), and black pudding.
Other essential Irish foods that you can find on your Irish golf trip include:
Guinness brown bread
Smoked salmon
Irish seafood chowder
Irish stew
Oysters, mussels and fresh shellfish
Colcannon and champ
Bacon and cabbage
Barmbrack with butter

Drinks and pubs in Ireland
Everyone knows that Ireland has produced some of the world's most famous drinks like Guinness and Jameson.
But what will make your golf trip memorable is Irish pub culture. Unique to Ireland, it's something that our clients always comment on, due to its warm, welcoming atmosphere, rich storytelling traditions, live music, and the genuine camaraderie it fosters.
If you have a chauffeured driver, they will recommend the best local spots where the craic is sure to be flowing.
Is alcohol expensive in Ireland?
Alcohol prices in Ireland can vary, with pubs and restaurants often charging more than liquor stores. Keep in mind that alcohol taxes are relatively high, so it's a good idea to check prices and enjoy the local pub experience for a balanced budget.
Popular drinks in Ireland 
The most popular alcoholic drink in Ireland is undoubtedly a pint of Guinness, known for its creamy head and rich flavour.
Irish pubs also serve a variety of beers, ciders, and spirits. If you prefer non-alcoholic options, pubs offer a range of alcohol-free drinks and a wide selection of teas and coffees to enjoy.
Whiskey in Ireland
Ireland is renowned for its whiskey, and you'll find a diverse range of options to explore. From the smooth and slightly sweet Jameson to the robust and complex flavours of Bushmills, Irish whiskey offers a taste of tradition and innovation.
Note that in Scotland, it's always spelled as 'whisky' without the 'e.'
Pubs in Ireland
Pubs in Ireland are more than just drinking establishments; they are the heart and soul of communities. Some of the best pubs are the cosy, centuries-old gems tucked away in charming villages, offering a warm welcome and a taste of authentic Irish life.
Can you have a drink and drive in Ireland?
No. In Ireland, the laws regarding drinking and driving are strict. The legal blood alcohol limit is lower than in many other countries, so you should not drink if you plan to drive.
The best practice is to designate a sober driver or rely on a local taxi.
Do you tip in Irish pubs?
In Irish pubs, tipping is appreciated but not mandatory. It's customary to leave a small tip, especially for table service. Simply rounding up the bill is common practice.
Can I bring back alcohol from Ireland? 
You're allowed to bring alcohol from Ireland to most countries, however there are limits on quantities. Be sure to check the latest customs regulations to avoid any surprises at the border.
Where are the best pubs in Ireland?
Ireland boasts many famous bars, including Dick Mack's in Dingle, The White House in Limerick, Brazen Head in Dublin, and Matt Molloy's in Westport. Each has its unique charm and stories to share.
Whether traditional Irish pubs or more modern bars are your taste, you'll find plenty on your Irish golf trip with SWING Golf.
When planning your trip, you may find that smaller pubs not on the map are the ones that you most enjoy.
Finally, remember that "sláinte" (pronounced slawn-cha), meaning "health" in Irish, is the customary toast when raising your glass.
Famous Irish breweries and bar areas
Temple Bar: Located in the heart of Dublin, is a lively cultural district known for its pubs, galleries, and vibrant atmosphere. It's a fantastic place to soak in the city's artistic spirit and enjoy a drink
The Guinness Brewery in Dublin: This is one of Ireland's most famous tourist attractions. Learn about the history, brewing process, and enjoy a pint with a view at the Gravity Bar. Many say that Guinness in Ireland tastes crisper and fresher than anywhere else.
Jameson Distillery: For whiskey aficionados, a trip to the Jameson Distillery in Midleton (County Cork) or the Jameson Bow Street Distillery in Dublin is an unforgettable experience.
Tourist attractions in Ireland
Of course, Ireland's incredible golf courses will be the highlight of your trip, but you've also got lots of options if you'd like to explore the country.
Once you've wrapped up your round on the golf course, tee up some exploration with activities, attractions, historical sites, and more across Ireland
Whether you're a history enthusiast, a nature lover, or simply seeking the renowned Irish "craic," this guide will help you make the most of your trip.
Experience the beauty of the South West
Not only does the South West provide the best golf in Ireland, but it has its own ancient and rich history. Geological movements of the earth's plates gave us lofty mountains and seascapes.
Volcanoes created islands like the Blasket Islands off the coast of Co. Kerry.
Glaciers carved out lake-filled valleys like Killarney, and the receding ice allowed for magnificent woodlands, flora and wildlife to evolve.
Megalithic tombs and monuments older than the pyramids are found throughout the region.
Visitor centres such the Burren in Clare and the Cobh Heritage Centre in Cork, which depicts the last port of call of the Titanic serve as gateways to Ireland's storied past.
The many outdoor activities include hill walking, cycling, horse riding, shooting, fishing, sailing and surfing as well as participation in the annual festivals and horse racing events held throughout the South West region.
Visitors can observe the Irish express their culture through poetry, song and dance, with every town and village having its own traditional performers, as well as Gaelic footballers and hurlers.
Join real Irish locals while downing a pint of the black stuff in our world famous Irish pubs.
Activities to do in Ireland
Enjoy traditional Irish music, dance performances, whiskey tastings, and explore the stunning countryside through outdoor activities like hill walking, cycling, fishing, and horse riding are hugely popular with locals and visitors.
Discover the rich history of Ireland by visiting historic landmarks such as Bunratty Castle, Kilmainham Gaol, and the Rock of Cashel.
Take your time and explore charming towns like Galway, Killarney and Lahinch, each offering its unique character and attractions.
Be captivated by the serene beauty of the Dingle Peninsula, the enchanting landscapes of the Burren, and the tranquil lakes of Glendalough.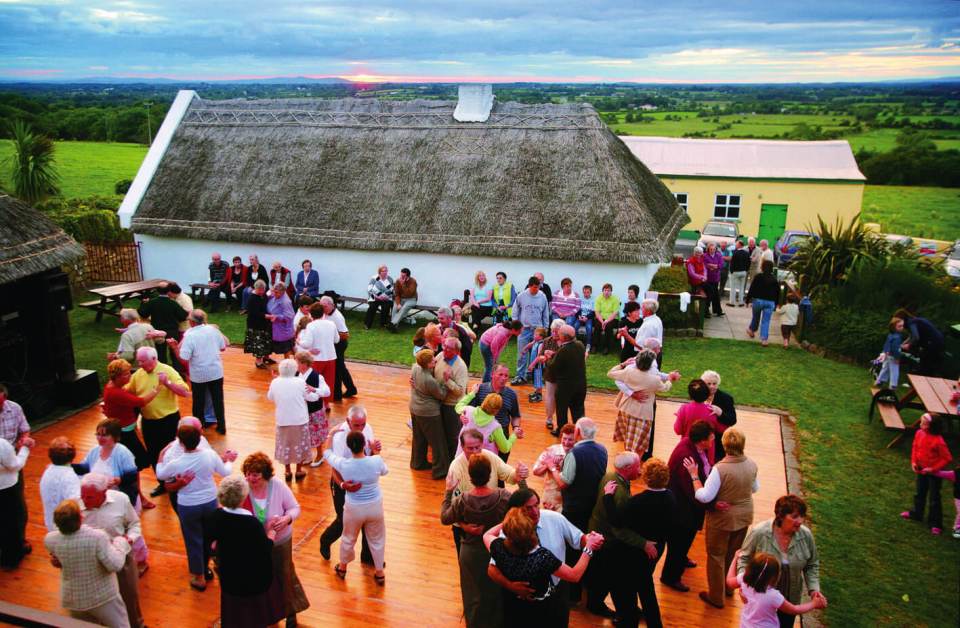 Best places to visit in Ireland
Don't miss some of the best attractions Ireland has to offer, including the Cliffs of Moher, the Giant's Causeway and the wild beauty of West Cork, among many other captivating destinations.
Other attractions include:
Blarney Castle
The Ring of Kerry
Ancient Newgrange monument
Historic Trinity College Library
Kylemore Abbey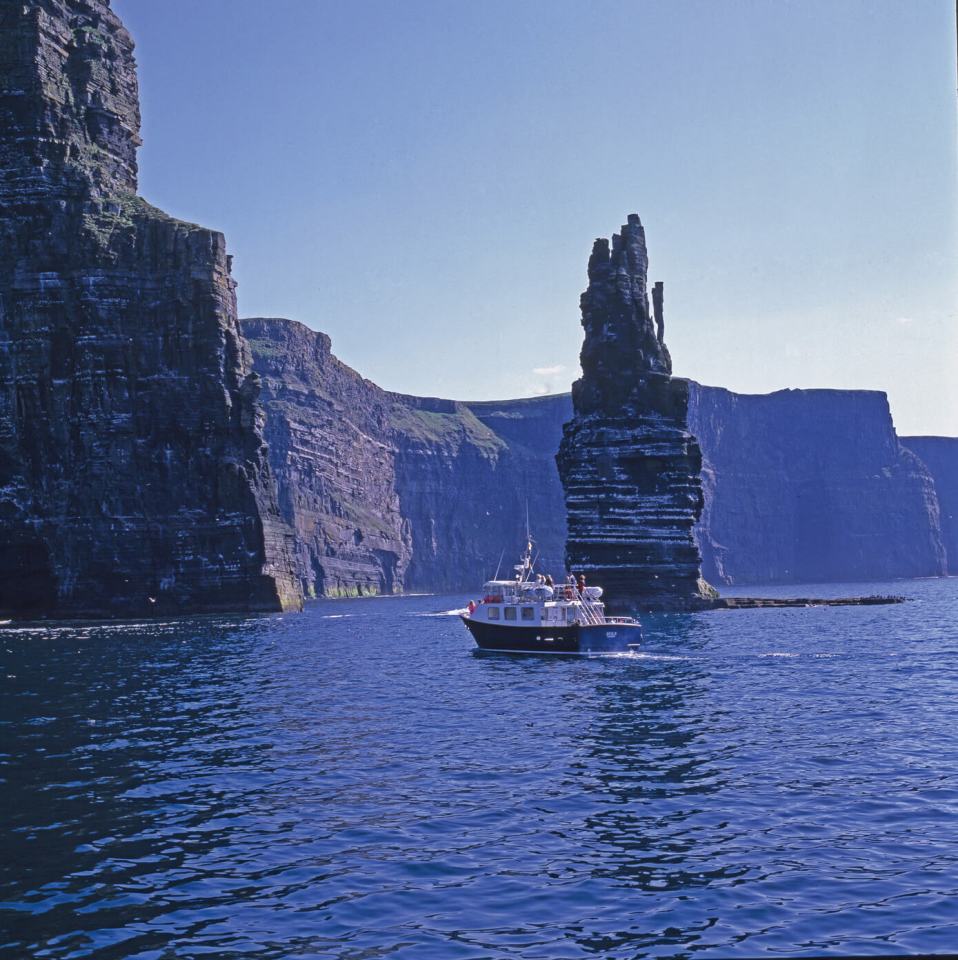 What is craic in Ireland?
"Craic" means fun and enjoyment. For example: "We had great craic in the pub last night."
It's a unique part of Irish culture, often found in lively pubs with music, laughter, and great conversation.
What language do they speak in Ireland?
In Ireland, there are two official languages: Irish (Gaeilge) and English.
English is the most widely spoken language and is used for most official and everyday communication. Irish, on the other hand, is a minority language but holds cultural and educational significance.
It is taught in schools, and there are regions in Ireland known as the Gaeltacht regions where Irish is the primary language of the community.
So, while English is the dominant language spoken throughout Ireland, you may also encounter Irish being used in some areas, particularly in parts of the south west, west and north west of the country.
Note: the Irish word for Ireland is Éire.
Festivals and events
Depending on your travel dates you may have the chance to experience one of the many cultural festivals and events that take place all over Ireland throughout the year.
Check out Discover Ireland for what's on at any time of the year in Ireland.
When are the best months to go to Ireland?
The best time to visit Ireland is during the summer months (June to August) when the weather is mild and the landscapes are green and lush. However, the temperature is relatively mild all year round.
Read more about tourist information in Ireland.
Stay informed about transportation, currency, and local customs to make your trip to Ireland smooth and enjoyable.
Ireland's landscapes and people will make a great impression, creating memories to last a lifetime. Sláinte (cheers) to your Irish adventure!