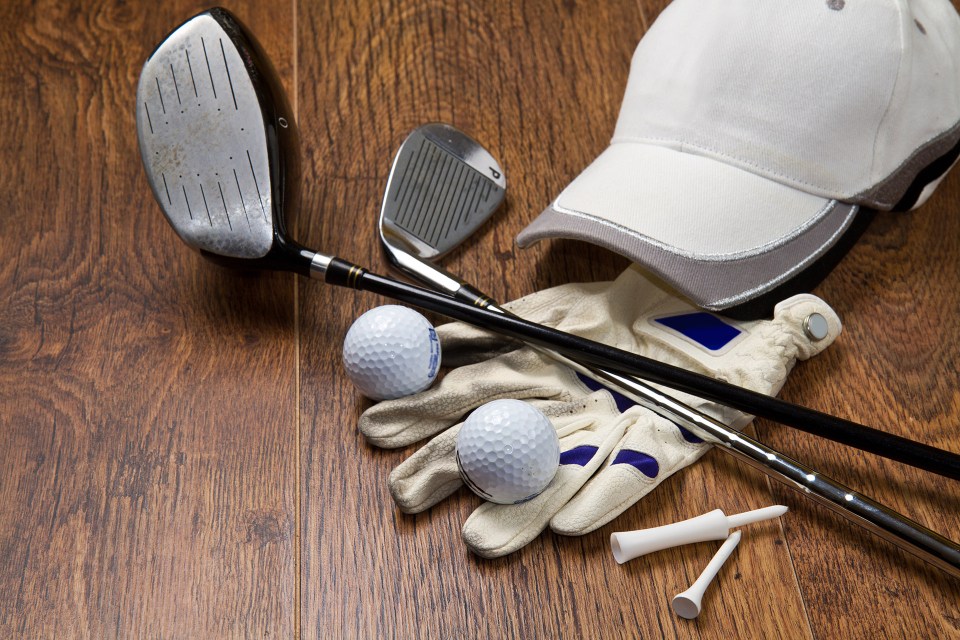 You can rent or hire golf equipment for your trip including golf clubs and golf carts with SWING. Book in advance to ensure a magical golf trip.
This page outlines details on shipping clubs to Ireland, club rental, golf cart booking, electric trolley and caddy booking.
Shipping golf clubs to Ireland
When planning your golf adventure to Ireland, you might wonder how to transport your cherished golf clubs so you can play your best on our famed golf courses.
One option is to ship golf clubs to Ireland using specialised services that cater to golfers. These services ensure your golf clubs arrive at your destination safely and conveniently, sparing you the hassle of carrying them through airports.
Here's a straightforward guide to help you navigate the process.
How to ship golf clubs to Ireland
Here's a typical process for shipping your golf clubs:
First, contact the shipping company to initiate the process
They will provide you with a shipping label that you need to attach to your golf travel bag
Pack your golf clubs securely to prevent any damage during transit
Drop off your package at a designated shipping location or arrange for a pickup
Depending on the company, you should be able to track your golf clubs in transit
Collect your golf clubs at your chosen destination in Ireland
How much to ship golf clubs to Ireland?
The cost to ship golf clubs to Ireland can vary depending on factors such as the shipping distance, the weight of your clubs, and the shipping method you choose.
For example, as a rough guide, the cost of return shipping a standard golf bag (up to 42lb) from Miami International Airport to Adare Manor Golf Club in Limerick is estimated to cost approximately $535.
Most shipping services offer online quote calculators to estimate the cost for your exact needs.
If you're shipping golf clubs internationally to Ireland, be aware of additional shipping, VAT and duty charges that might apply.
The shipping time can vary, so make sure to check the estimated delivery dates provided by the shipping company. Plan to ship your clubs well in advance of your trip to ensure they arrive on time.
Bringing clubs on a plane
If you decide to fly with your golf clubs, most airlines allow you to check them as baggage. However, it's a good idea to confirm the airline's specific policies and any associated fees.
No matter how you choose to ship your golf clubs, plan ahead to ensure a smooth journey. Whether you're shipping your clubs or flying with them, being prepared will make your golf trip to Ireland even more enjoyable.
Hire golf clubs for your tour
Travellers visiting Ireland who wish to explore the stunning golf courses without the hassle of carrying their clubs can easily rent golf clubs in Ireland.
This convenient service allows golf enthusiasts to experience the country's renowned courses while using high-quality rental equipment, making their golfing experience memorable and stress-free
Renting golf clubs is available at most golf courses in Ireland. Most have either Titleist, Taylormade or Mizuno clubs for both gents and ladies, right- or left-handed to rent. Prices range from €30 – €60 per set.
Here at SWING Golf, we are on hand to assist you with all preparations for your Irish golf tour.
Golf cart booking
You can book golf carts (golf buggies) for many courses. Some of the top links courses do not allow carts on the courses due to both health and safety concerns and to protect the links. Book in advance to avoid disappointment.
Golf carts are also subject to availability and courses will sometimes not let carts on the course when the weather is bad. Some courses also only allow carts to golfers with medical certs.
Here is an overview of golf cart rental information at some of the most renowned courses in Ireland:
Rentable golf buggies
Waterville Golf Links
Old Head
The European Club
Buggies for medical reasons only
Tralee Golf Club
Doonbeg
Royal Portrush Golf Club
No golf buggy rentals for any reason
Ballybunion Golf Club
Lahinch Golf Club
Royal County Down Golf Club
Royal Portrush Golf Club
For more information on golf cart availability check individual golf course pages.
Electric trolleys
Electric trolleys (or electric carts) are available in limited numbers at most courses. Advanced booking is required for electric trolleys. Pull trolleys are available at all clubs for a small fee.
Some of the links courses do not permit the use of electric carts.
Caddy booking and fees
Not all courses have caddies in Ireland, although caddies are available at most of the top links and parkland courses.
Caddy fees depend on the course you are playing. Fees are paid directly to the caddy in most cases and a tip is at your discretion.
Find out more in our guide to tipping caddies and for detailed information on caddy availability, check the golf course page.
Our friendly and professional golf tour experts are on hand to help you make the most of your trip. Contact us today to start planning the trip of a lifetime.